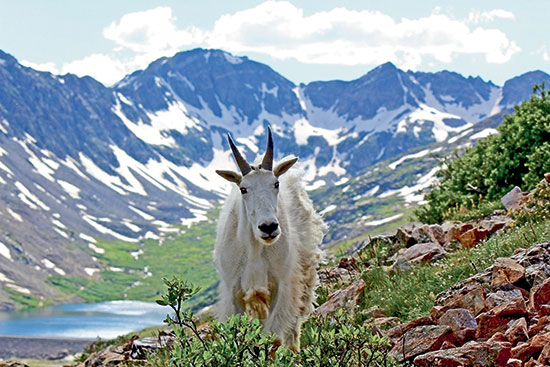 Spring is Almost Here: Get Your Home Ready!
By Curt Jaeger, Owner, Colorado Vacation Home Services
Spring is Almost Here: Get Your Home Ready!
It's almost time to spring your clocks forward. Besides changing your clocks and testing your smoke detectors, this may also be a great time to tackle some maintenance tasks that have been on the back burner. Here are five to-dos you may want to consider this time of year.
1. Check Weather stripping
The Department of Energy (DOE) says weather stripping the windows and doors on your home is an easy and effective way to help save money on your energy bill. Weather stripping is a material applied around window and door frames to help ensure there's a good seal. The high altitude and sun can take a toll and dry out weather stripping. During winter, it helps keep the warm air inside the house and the cold drafts out. In the spring and summer, weather stripping works the opposite way, helping to keep the cool air inside and the warm air out.
2. Clean ceiling fans
According to the National Renewable Energy Laboratory, an efficient ceiling fan can help allow you to raise the thermostat setting about 4 degrees Fahrenheit without reducing your comfort level. Ceiling fans can be a good way to air out the house and generate a cross-breeze. So, now might be a good time to make sure fans are clean and ready to start cooling you off this summer.
3. Replace torn or damaged window screens
If you simply like to keep the windows open in the spring and summer, it's a good idea to make sure your screens are in good shape — winter storms and wind can damage window screens, so it may be a good idea to assess any damage and replace any damaged screens.
4. Clean your windows
It's more effective to clean glass with a squeegee and a few other readily available tools. The techniques make all the difference for your view of the mountains.
5. Exterior Upkeep
Your window screens aren't the only items that can fall victim to winter weather, so you may want to conduct a "once over" of your home's exterior condition. You may want to consider these outdoor maintenance projects:
a. Check your roof shingles. Ask us to arrange an inspection of the shingles to be sure they are not curling or clawing. If they are, they may be susceptible to leaks and should be replaced.
b. Replace rotten siding or trim. An exterior inspection of your home's siding and trim to identify any damage from windy, icy conditions. If your home is made of logs, any crumbling or deteriorated chink can result in leaks and reduced energy efficiency.
c. Clean gutters and downspouts. Removing leaves or other debris that accumulated in your gutters and downspouts ensure your home is ready to take on those summer monsoons.
So, now's the time to get those spring maintenance projects under way. By the time your wild flowers start to bloom, you will be able to enjoy them with peace of mind knowing your home maintenance is up to date.
Copyright © Spring 2017 Colorado Vacation Home Services. All Rights Reserved.